Har du hørt om Retro Video Game System?
Jeg hadde heller ikke hørt om Retro Video Game System (RETRO VGS) for inntil for noen få dager siden. Retro Video Game System er en kommende retrokonsoll. Foreløpig er det lite som er kjent, men den skal i følge nettsidene retrovgs.com Kickstartes en gang i juli/august.
Konsollen vil legge seg på et 16-bit nivå grafikk og maskinvaremessig. Den vil bestå av et FPGA og ARM system som kan oppføre seg som forskjellige systemer ved hjelp av HDL (Hardware Description Language) om jeg skjønte nettsida rett.
RETRO VGS vil ha både HDMI og analog utgang, to USB-porter samt to 9-pin oldschool-kontaker, slike man fant på blant annet Atari og Sega-konsollene. Konsollen vil bruke spillkassetter, slik som var vanlig i gamledager. Spillet Adventures of Tiny Knight vil følge med.
Og synes du at RETRO VGS likner på Ataris Jaguar, så stemmer det. Folka bak konsollen har nemlig kjøpt støpeformene til Jaguar.
Jeg må si dette virker spennende. En ny og ekte retro-konsoll og ikke emulering som på Retron 5. Pris kommer selvsagt til å bli avgjørende om dette blir en hit. Jeg kommer i alle fall til å følge med og oppdaterer når Kickstarter er i gang.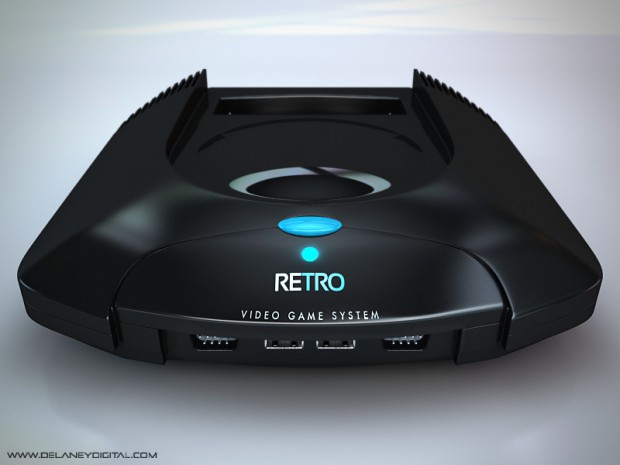 ---
Aktuelle innlegg: