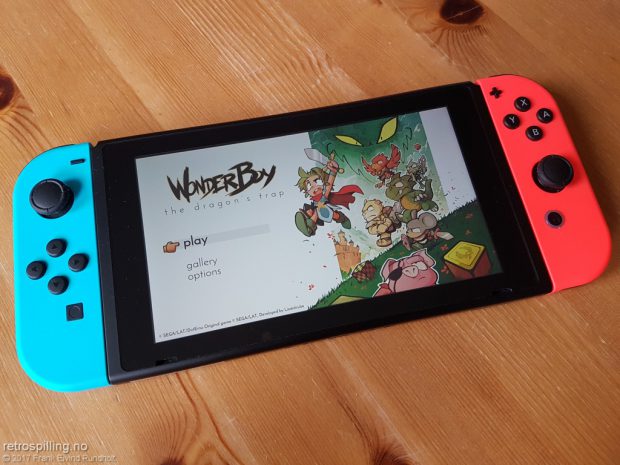 Jeg har gått lenge og ventet på  tirsdag 18. april.  Det var lanserings datoen for  Wonder Boy – The Dragon's Trap som er en remake av  Wonder Boy III: The Dragon's Trap til Sega Master System.
Grafikken  er fantastisk nydelig og musikken like så. Det er mulig å bytte til både 8-bit musikk og grafikk om du ønsker det. Kan anbefale dette spillet på det varmeste! Spillet finnes på Nintendo Switch, Xbox One og PS4.
This slideshow requires JavaScript.
I all iveren over nyutgivelsen av Wonder Boy, glemte jeg at  The Disney Afternoon Collection også kom ut 18. april. Denne spillpakken som finnes til Xbox One (det formate jeg kjøpte på), PS4  og PC inneholder hele seks Capcom-klassikere; DuckTales, DuckTales 2, Darkwing Duck, TaleSpin, Chip 'n Dale Rescue Rangers og Chip 'n Dale Rescue Rangers 2. Det skulle bety en del timers moro!
This slideshow requires JavaScript.