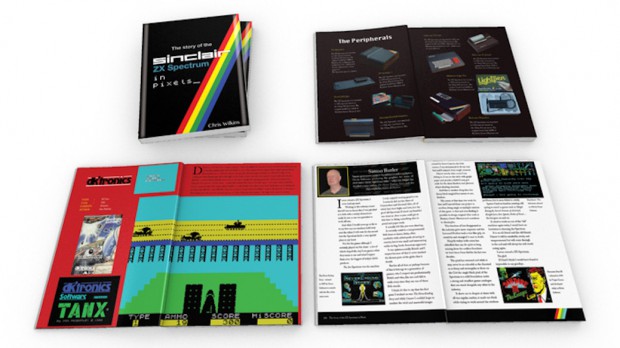 Jeg kom over The Story of the ZX Spectrum in Pixels Volume 2 på Kickstarter her om dagen. Boka er allerede finansiert og vil være på 236 sider og omhandle hele 100 ZX Spectrum spill.
Jeg har blitt veldig interessert i denne typen bøker i det siste. ZX Spectrum er en maskin jeg har lite kjenskap til og nesten aldri brukt. Så denne Kickstart-kampanjen har jeg støttet.
Kickstart-kampanjen avsluttes 1. januar 2015. I tillegg til å støtte Volume 2 i bokserien, er det mulig å gå for både Volume 1 og 2.
Under ser du vidoen fra Volume 1.